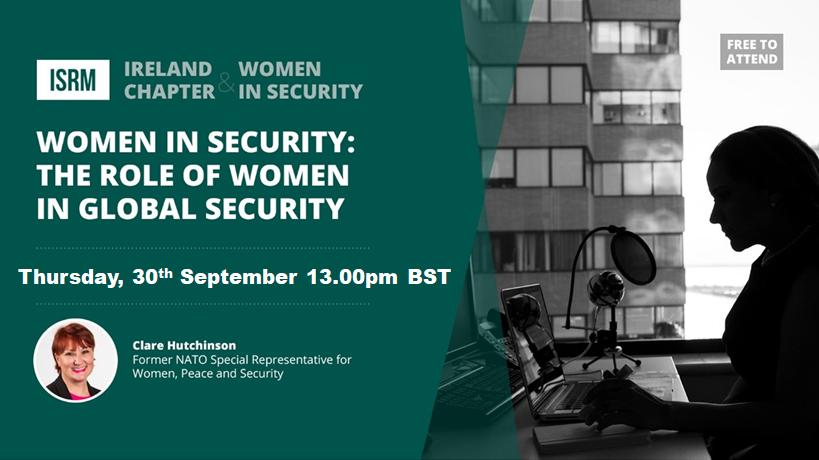 Women in Security: The Role of Women in Global Security
8
8 people viewed this event.
Panelist:
Clare Hutchinson, Former NATO Special Representative for Women, Peace and Security.
We have a very active Women in Security Chapter, that offers a platform to all of our ISRM members as well as developing relationships with other Women in Security groups from around the world, and representing every sector and range of interests.